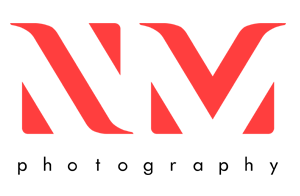 About Me
.
I am a Petroleum Geologist by profession and a citizen of United States. I led a very successful professional life in the oil and gas industry in USA and Overseas for over 37 years. Photography and travel have always been my hobby and passion since my teenage years. Working overseas allowed me to travel extensively and admire and appreciate the beauty of numerous countries capturing artistic images of their landscapes, diversity in cultures and their unique customs through my camera.
What does photography mean to me?

A record of my journey through life.
Fleeting moments captured forever.
The patient wait for the right moment.
The eternal battle of light v shutter speed v aperture v me.
Fun, creativity and relaxation.
To share with others what I "See".
To share with others where I've "Been".
To share with others what I've "Experienced".
So they could "See" through my Eyes.
Everything around the world is beautiful in its own way. Photography enhances that beauty. I feel awe when I see other people's beautiful photos. It creates an awareness of just how big, diverse and beautiful our planet is. It inspires me by giving me ideas about places I'd like to travel to in the future, or photos that I'd like to take for myself. Photography is informative as well as inspirational. There is a documentary side to the craft. It helps me see how other people in the world live. I always find photos of people living in other countries interesting. People living elsewhere can be so different, yet so similar in many ways.
Photography is also about timing and training the eyes to see the ordinary things in a different way. Photos are memories as well, a record of my journey through life. As someone said "a moment is an event that lasts all of a second while the memory remains embedded in our mind for a lifetime". Through photography a single moment reaches eternity.
What I love about photography in general is that there is the freedom to express oneself in so many different ways. It is perhaps the most nuance form of visual art. It plays with memory, reality, and technology in a way that other mediums do not. In that vein, photography for me has the power to evoke more powerful emotions and ideas than most other art forms.
I am married to a wonderful wife and have 3 beautiful children. I retired early from my profession of petroleum geology few years ago to pursue my passion for photography full time, and currently reside in the beautiful city of Houston, Texas.
---
Now I am available to offer my services as a professional photographer
---